Hey Y'all! Welcome to Meal Plan Monday! We have a delicious edition to share with you this week filled with amazing recipes shared by food bloggers.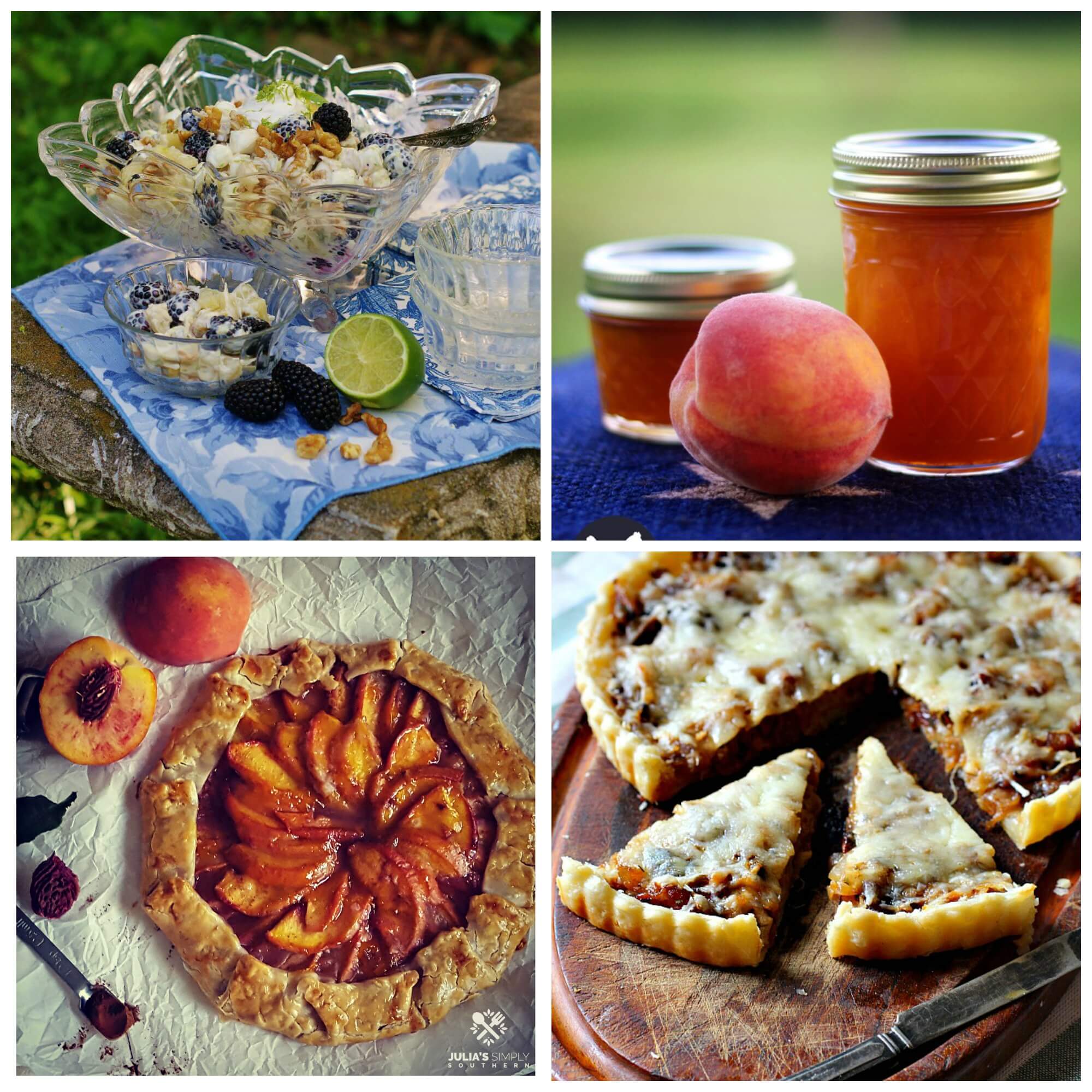 The kids are heading back to school and fall fever has hit a lot of folks after a hot summer. Have you noticed pumpkin this and that showing up on your social channels?
There's no mistaking it though, it is still very much summertime. We have a few summery inspired features to share that caught our eye along with the new recipes.
In case you might be new to Meal Plan Monday , just click on any of the photos that you take a fancy to. By clicking on the photo, you'll be taken directly to that recipe so you can add it to your collection.
Now, let us have a look at our all of the delicious recipes …..
Featured Recipes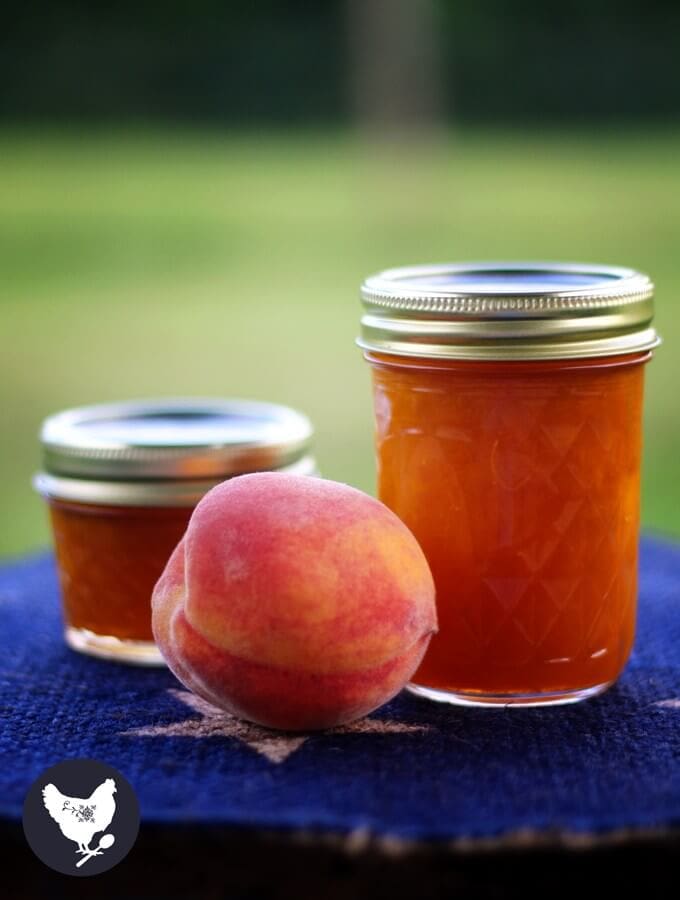 Spice up your morning and spread some Peach Habanero Jam from Cosmopolitan Cornbread on your biscuit. This jam also makes a great appetizer spread paired with cheese.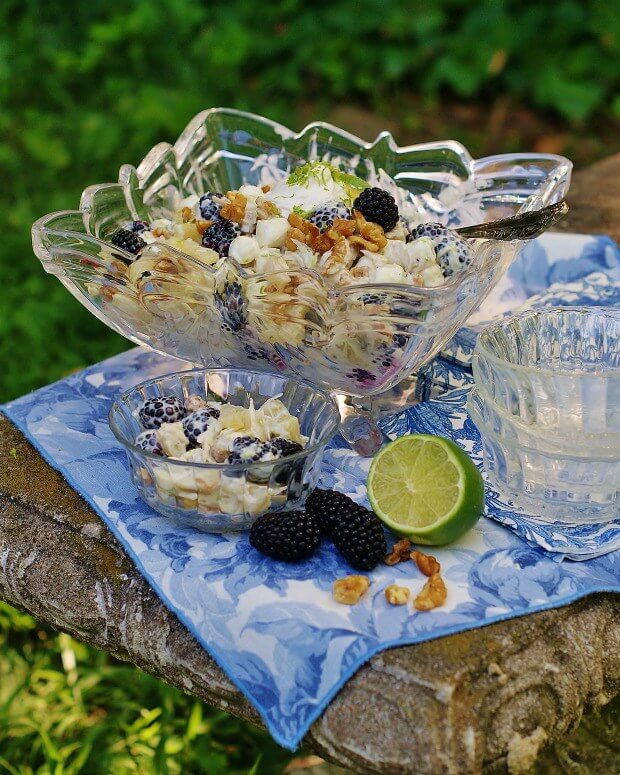 A Southern Discourse has perfected an ambrosia that just screams summer! Blackberry Margarita Ambrosia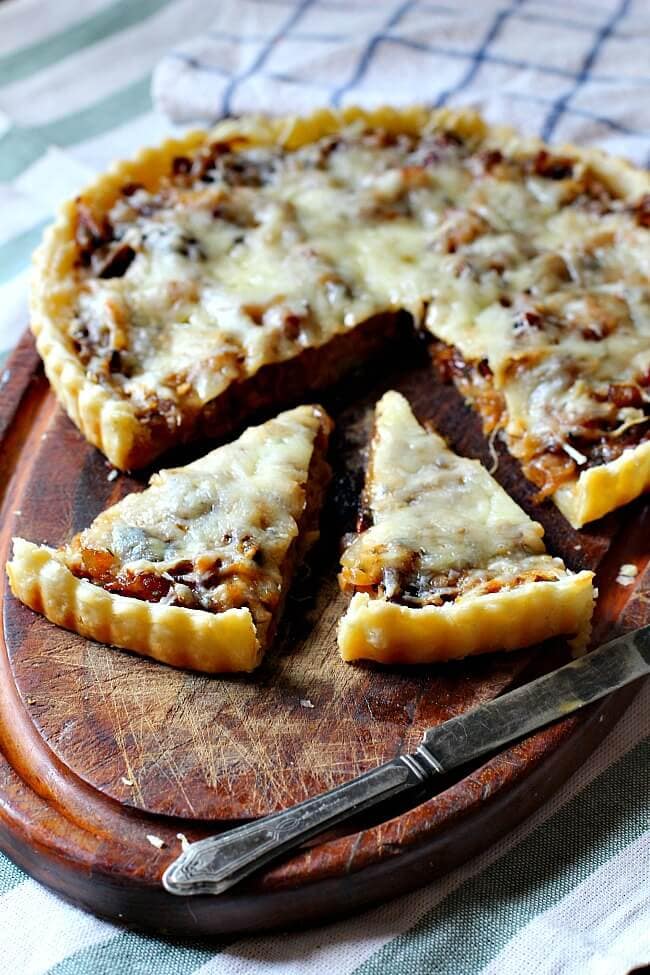 Next, we have a Caramelized Onion Tart with Gruyere from Cooking on the Ranch. This tart can be served up as an appetizer or a light dinner.
Next, we have our host recipe of the week…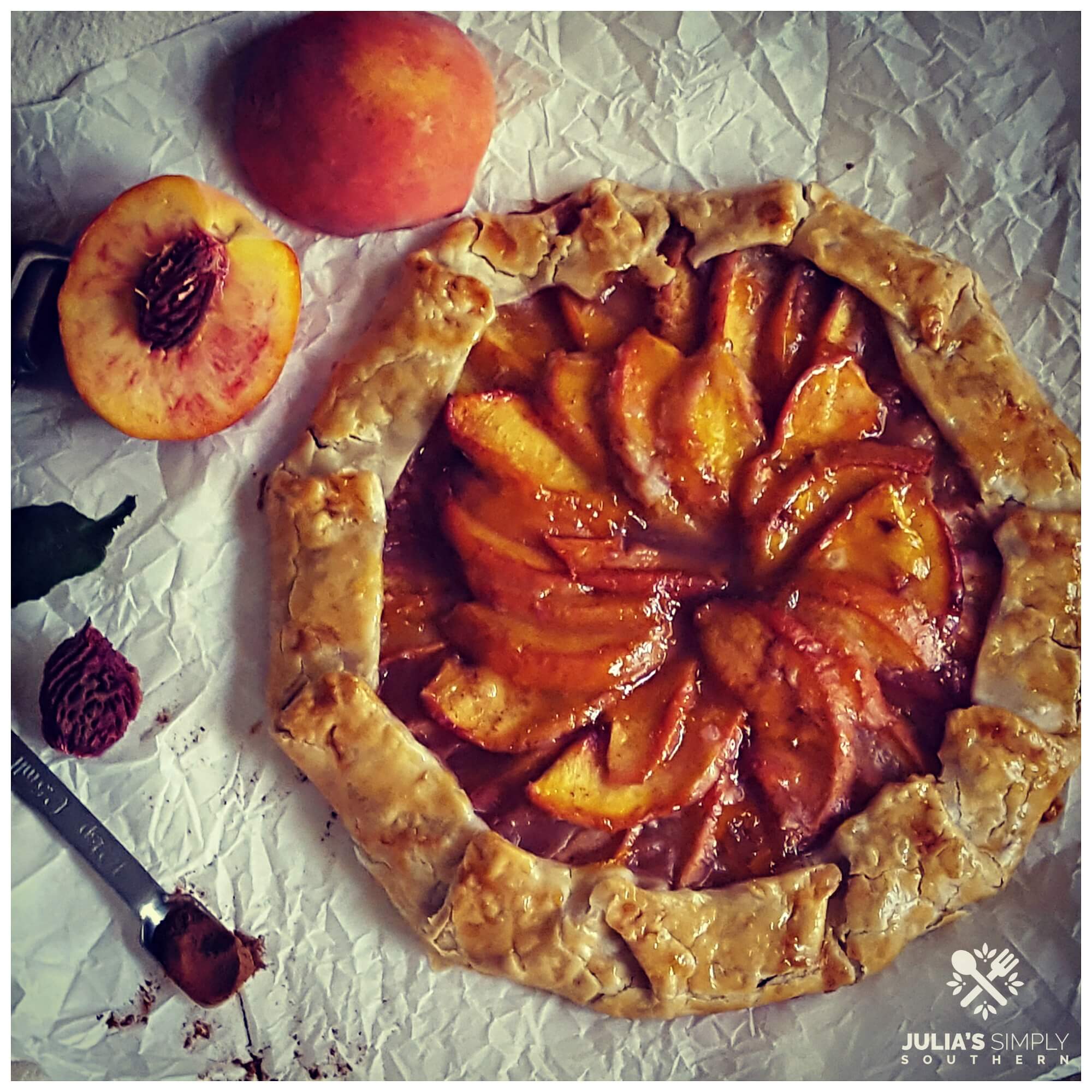 Finish off your meal with this Peach Galette from Julia's Simply Southern. This peachy dessert is easy to prepare and delicious topped with whipped cream or a scoop of ice cream.