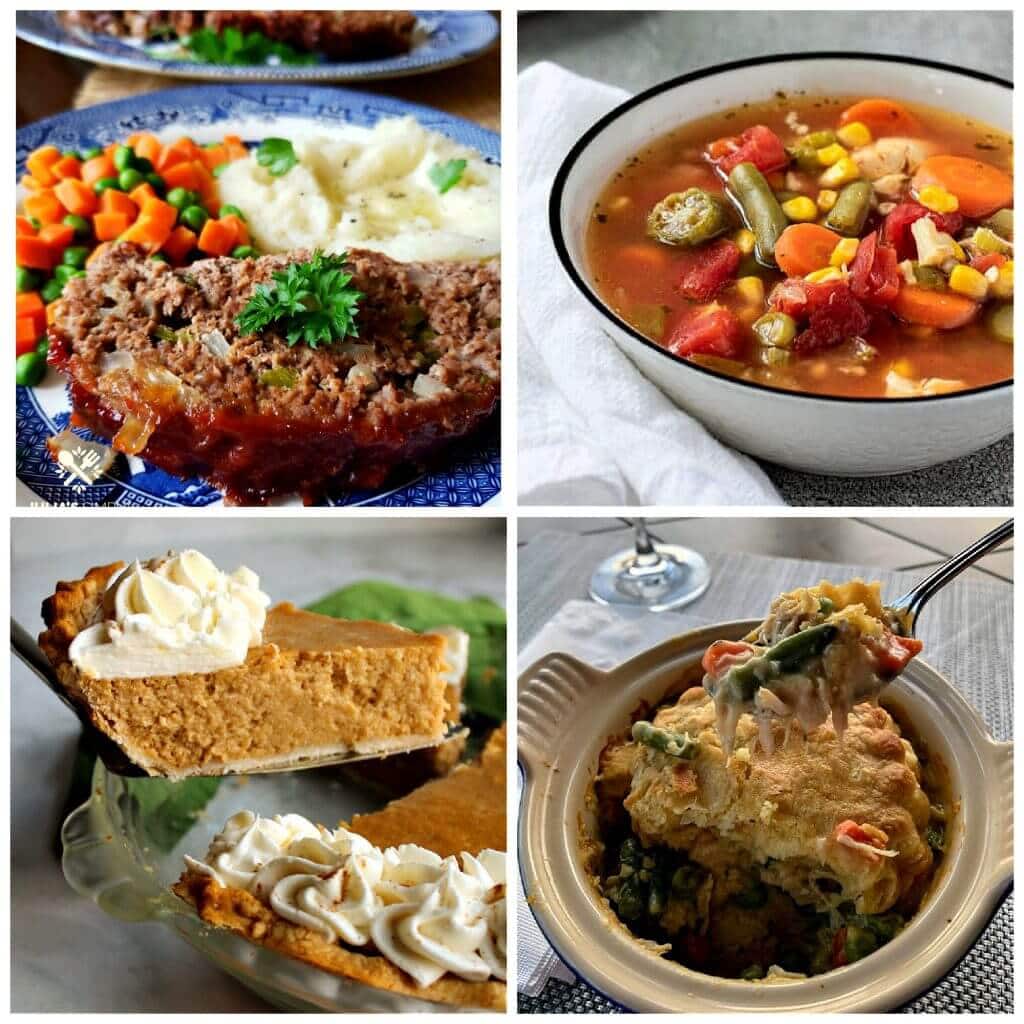 Welcome to Meal Plan Monday 239!
Hey y'all! As always we've got some amazingly delicious dishes to share with y'all this week. It was pretty obvious that a lot of folks are in the mood for some good old fashioned comfort food.
And who can blame you? Comfort food is the best!
We will start by sharing a few of the most loved recipes from the past week then you'll discover an all new line up of best dishes shared by our food blogging friends to inspire your weekly meal planning.
Spend a few minutes with us and feast your eyes, my friends, and pick up a few new recipes to try in your kitchen.
Meal Plan Monday 239 Featured Recipes
Who doesn't love a hot bowl of soup to make you feel all cozy inside when the weather cools down?
Look at that amazing top crust on these delicious pot pies! This is sure to be a winning meal with the whole family.
Hello new favorite dessert! Seriously, apple butter pie is a thing? We've been missing out! We're in love with this sweet treat and you will be too!
Our Host Feature of the Week
Enjoy a down home meatloaf dinner with an amazing glaze on top! This is perfect with a side of mashed potatoes and your favorite veggies.