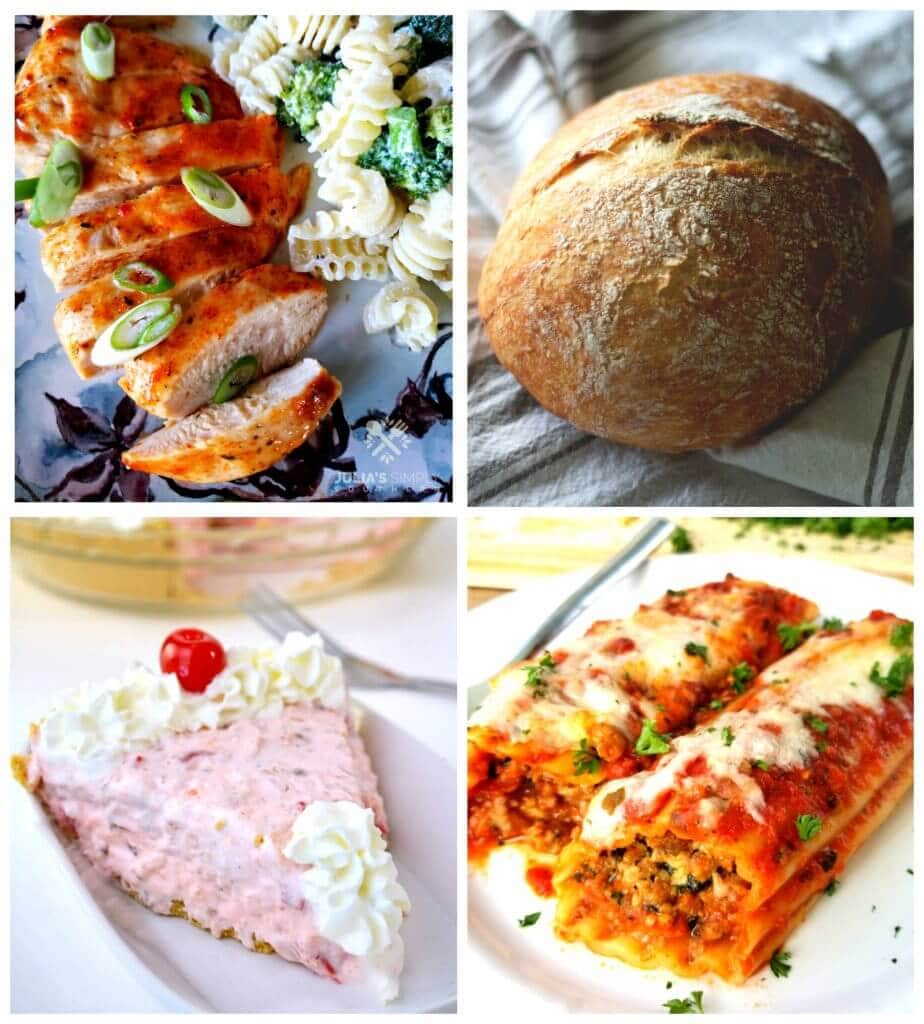 Hey Y'all! Welcome to Meal Plan Monday 209.
We're so glad to have you here and hope that this week's edition finds you happy, healthy, and hungry for some delicious recipes.
If you're spending a bit more time in your kitchen than usual then maybe you'll find a few new recipes to try at home.
We have a few featured recipes and if you keep on scrolling you'll find a smorgasbord more.
Meal Plan Monday 209 Featured Recipes
Learn how to make your own, homemade bread. This recipe only uses 4 ingredients, and is great for beginners!
An easy recipe for classic, meaty baked manicotti stuffed with Italian sausage and ooey gooey cheese.
Fresh, light, and scrumptious millionaire pie is just the dessert that you need in your life!
Host Feature of the Week
With 3 simple ingredients you can create a quick and easy baked chicken main course for your family meals. You may already have everything that you need in your pantry.
Pantry Staple Recipes from our Hosts